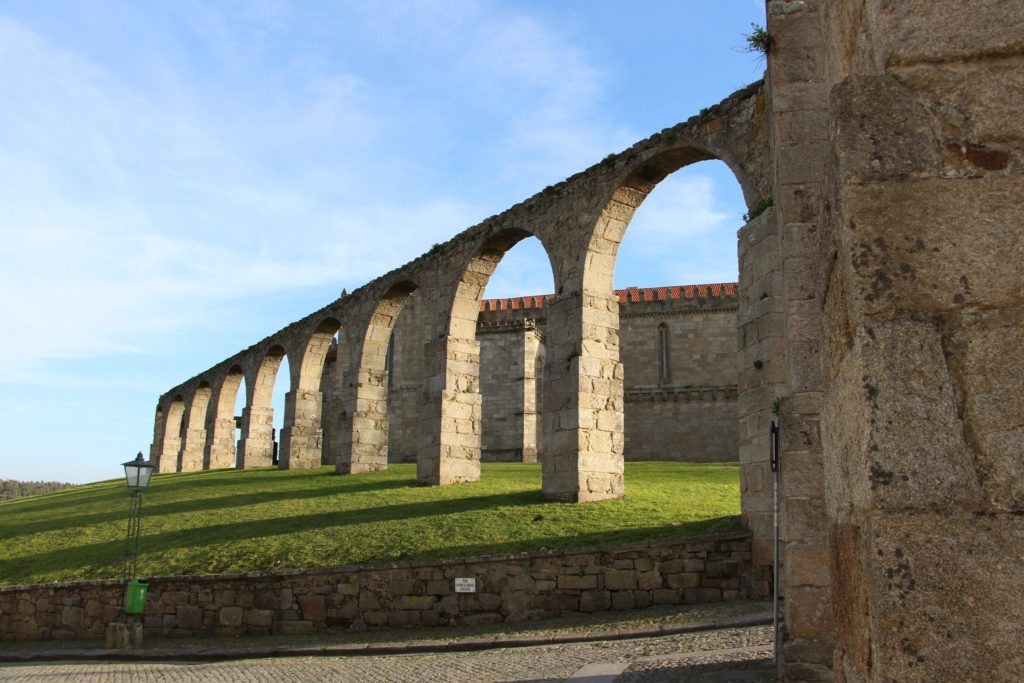 The Aqueduct of Saint Clare (Aqueduto de Santa Clara) was designed to transport water to the convent of the same name. Since its foundation, and despite its location near the Ave River, the Monastery of Saint Clare always had a shortage of drinking water supplies. Until the completion of the aqueduct, the water supply was made by means of a noria, probably contemporary or even antecedent to the construction of the Monastery, founded in 1318.
To resolve this issue, D. Maria de Meneses, an abbess from 1626 to 1630, ordered the construction of an aqueduct that would bring water from a source located in the parish of Terroso, Póvoa de Varzim. Due to the poor calculation of the inclination of the aqueduct, its construction was interrupted shortly after, ending up in ruins due to its dereliction.
The works were restarted on December 19th, 1705, by order of the abbess D. Bárbara Micaela de Ataíde, having been completed on October 20th 1714, thus solving the problem of water supply of the convent. The event was marked by a celebration in honor of St. Anthony, the patron saint chosen for the aqueduct, and whose image is located in a niche near the water source in Terroso.
Its initial route was underground, until Beiriz, and from there up to the interior of the Convent the water was conducted through a total of 999 rounded arches, resembling the Roman aqueducts. This peculiar number may be fanciful, but all studies about this monument point to at least 907 arches in their entirety, and almost every record shows a number very close to the thousand.
Image Gallery:
Contacts:
Address: Rua Dom Nuno Álvares Pereira (last arches) – Vila do Conde