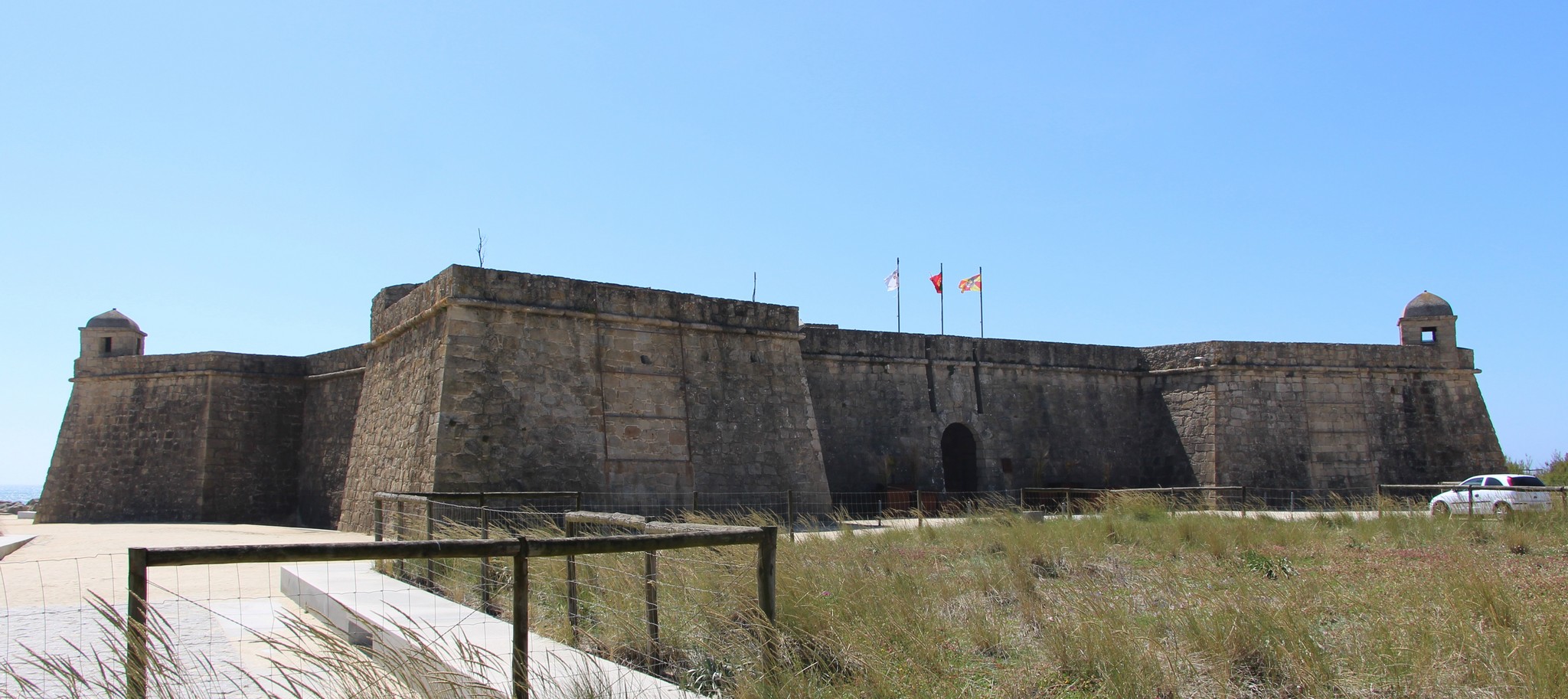 The Fort of Saint John the Baptist, often referred to as Vila do Conde's Castle, is located at the mouth of the Ave river.
It was initially dedicated to Our Lady of Assumption, but for a long time the only invocation is that of the patron saint of Vila do Conde, Saint John the Baptist. Its construction began in the 1570s, referred to as already in progress in the town's Minutes Book of 1573, and probably ordered by D. Sebastião, who, in a letter sent in 1570 to several local authorities, made known his intention to fortify all major coastal sites from Cascais to Caminha.
The fortress has five bastions, called Saint Anthony, Saint Bárbara (facing the land – east and north), Saint Francis, Saint John and Our Lady of Guidance (facing the sea – northwest, southwest and south). Three of the bastions have bartizans, one of which was the last one to be built, the one of Saint Barbara, finalized in 1793, completing the construction of the Fort more than two centuries after its beginning.
The Fort of Saint John the Baptist would have at that time a drawbridge, fresh water well, governor's house quarters, storehouses for weapons and gunpowder, dungeons, kitchen, false door, chapel, artillery pieces, among others.
After successions of endless works and wear, there is little left of what we have just mentioned. The latest works were made at the end of the 20th century, when the Fort of Saint John the Baptist was refurbished for the establishment of a boutique hotel and restaurant, being also used for events and as a nightclub.
Image Gallery:
Contacts:
Address: Avenida Brasil – 4480 Vila do Conde