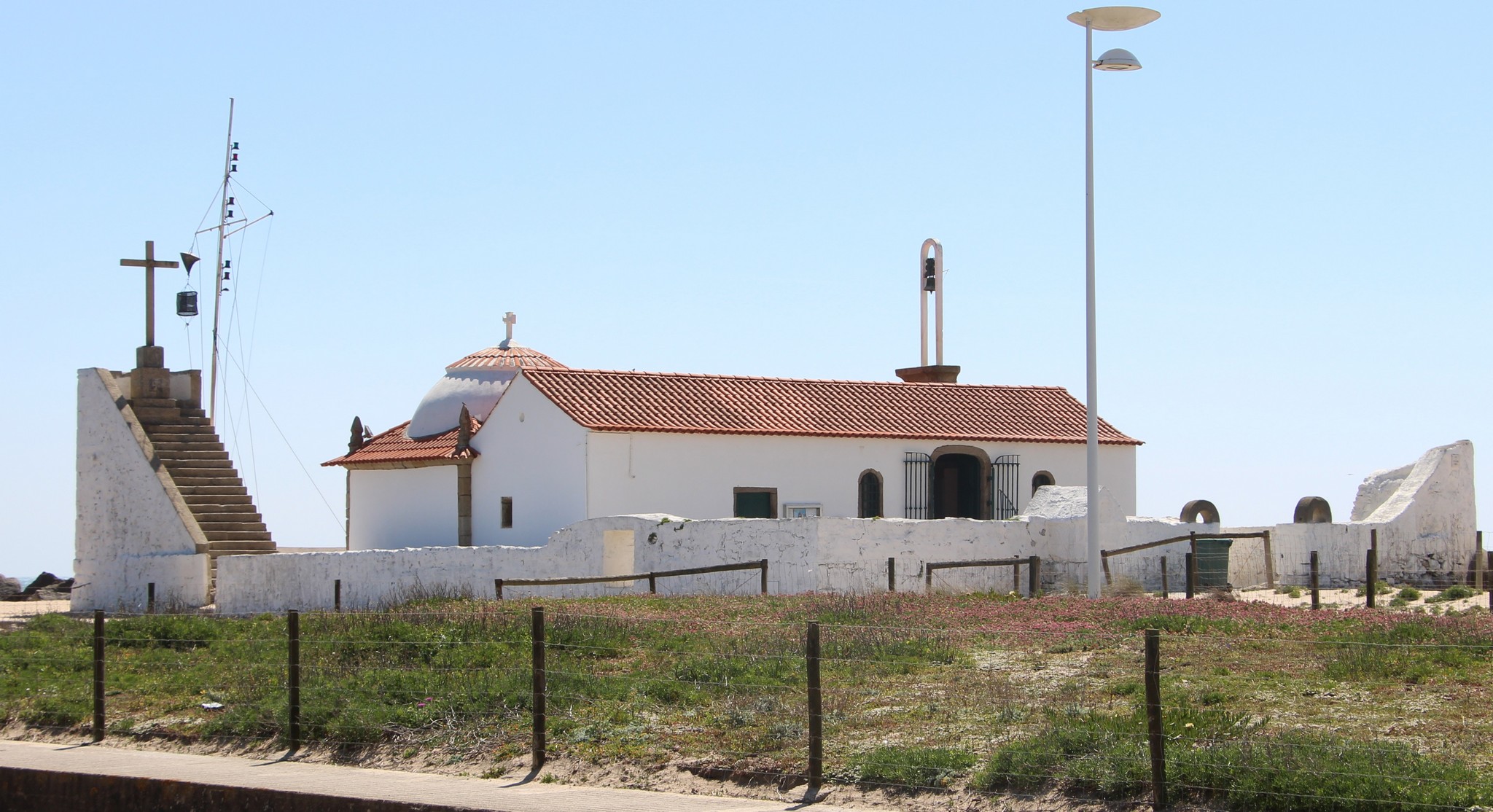 The Chapel of Our Lady of Guidance (Capela de Nossa Senhora da Guia), at the mouth of the Ave, is already mentioned in the year 1059, as it's included in an inventory of the assets belonging to the Monastery of Guimarães. In that distant time, the chapel would have the name of Hermitage of Saint Julian the Martyr. A target of several restorations and remodeling over the centuries, derived from its location on the top of cliffs by the sea, inevitably deteriorated by the elements of nature, little or nothing remains of the original chapel, except its geographical position.
Before the construction of the Fort of Saint John the Baptist, this structure was also used as support for the defense of the river bar.
Inside, the coffered ceiling, painted with biblical scenes and images of saints, stands out, along with the tin-glazed tiles on the walls of the nave and chapel, dating from the 17th and 18th centuries. It is possible that the arch of the altar had been the main entrance of the primitive hermitage, as it's known that the main body is a much more recent addition, probably of the 17th century.
Outside, you can see an imposing staircase to the southeast, larger than the chapel itself. At its top, where there would once be a light, signaling the entrance to the river bar, there is now a stone cross, baptized Cross of the Independence and inaugurated on August 4th 1940, during the festivities of the eighth centenary of Portuguese Independence and the third centenary of its Restoration.
The fraternity is very ancient, as its oldest statutes known to us date from 1676.
Image Gallery:
Contacts:
Address: Foz do Rio Ave – Vila do Conde