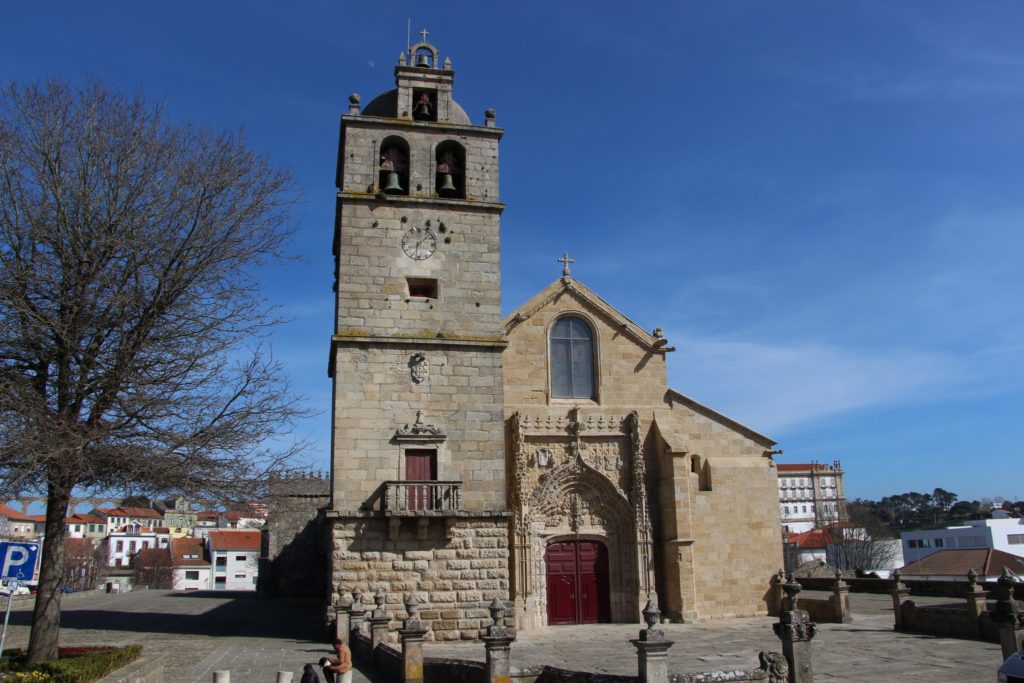 Vila do Conde's Matrice Church (Mother Church – Igreja Matriz), dedicated to St. John the Baptist, was started to be built in the last years of the 15th century. In this period, the most prosperous of the country and of Vila do Conde in particular, the housing center of the town began to move, from the top of the hill where the Monastery of Saint Clare is located to the coast, thus imposing the transfer of the religious center of the town.
The place chosen for the new church was a yard, where there was a chapel dedicated to the martyr Saint Sebastian. This chapel was transferred to a square that acquired its name, which is still the same nowadays. What wasn't maintained was the location of said chapel, which was transferred in 1853 to the cemetery, where it is currently located.
Until 1502 not much would be done, despite the heavy expenses with the master builders. At the end of that year, during a pilgrimage to Santiago de Compostela, King Manuel I made a brief stop in Vila do Conde. This visit aroused the king's interest in these lands, as he sponsored and promoted the edification of the Matrice Church and other buildings. In return, King Manuel, who gives name to an entire architectural style, the Manueline, imposes the rules of construction of the new church.
The construction lasted throughout most of the 16th century, with several master masons and carpenters, among whom stands out João de Castilho, a Biscayan mason who stayed in Vila do Conde between 1511 and 1513. He was responsible for the construction of the naves, arches and the magnificent main entrance.
At a later time, the bell tower and side chapels were built, dedicated to Our Lady of Good Voyage and Corpus Christi on one side, and to Saint Michael the Angel and Our Lady of the Assumption on the other. In the 18th century, the Matrice Church was adorned by the gilded woodcarved altarpieces. At the beginning of the 20th century, the stained glass windows were installed, coming from France, by resolution of the Prior Monsignor José Augusto Ferreira, as was the pipe organ, offered by Commendator Bento Luiz de Aguiar.
Image Gallery:
Contacts:
Address: Rua da Igreja – Vila do Conde