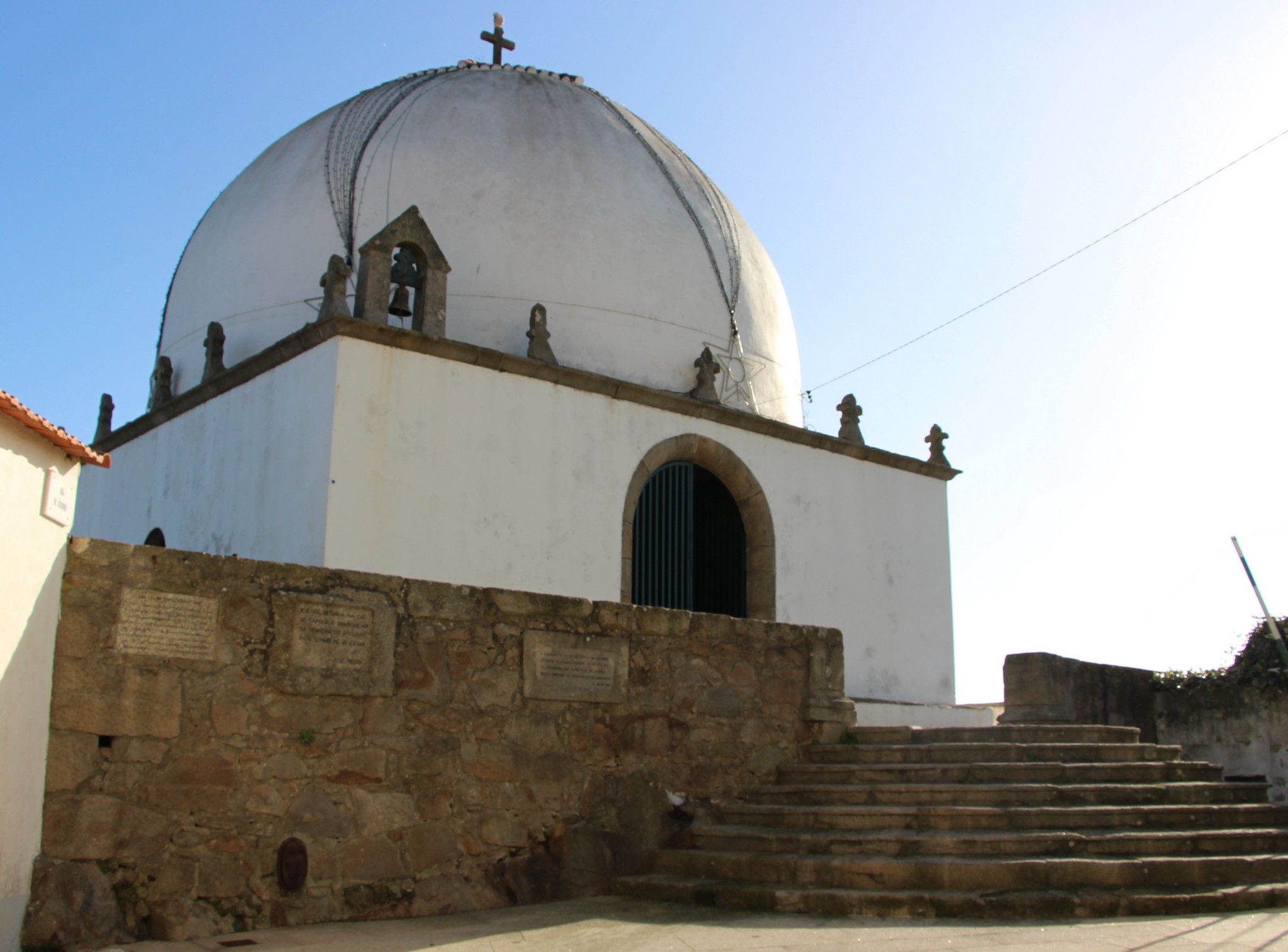 The Chapel of Our Lady of Help (Capela de Nossa Senhora do Socorro) was built by demand of Gaspar Manoel Carneiro, a high-ranked navy pilot in the routes to India, China and Japan, and by Bárbara Ferreira d'Almeida, his wife. The construction was authorized in 1599, by D. Fr. Agostinho de Jesus and the works were ended in 1603.
It has a square base with masonry walls and a spherical dome surmounted by a cross. Its configuration resembles an eastern temple, influences assimilated by Gaspar Manoel during his travels in the East. The access is made by a stone staircase with a hand fan shape.
The interior has a circular configuration and the walls are covered by beautiful 18th century tin-glazed tiles which depict scenes from the life of Christ.
This chapel was built on top of a small hill in the place where there used to be a watchtower for the entrance to the river bar, probably built during medieval times. The tower survived in the toponym of the street, which was called Rua da Torre (Tower Street) until the beginning of the 19th century.
From the overlook that surrounds the chapel, one can enjoy a magnificent view to east, south and west. A meeting point for fishermen and seafarers for centuries, from here we could see the movements of the sea and the boats passing by, as well as the changes of the weather.
The founders' graves are located in the center of the chapel.
Image Gallery:
Contacts:
Address: Rua do Socorro – Vila do Conde