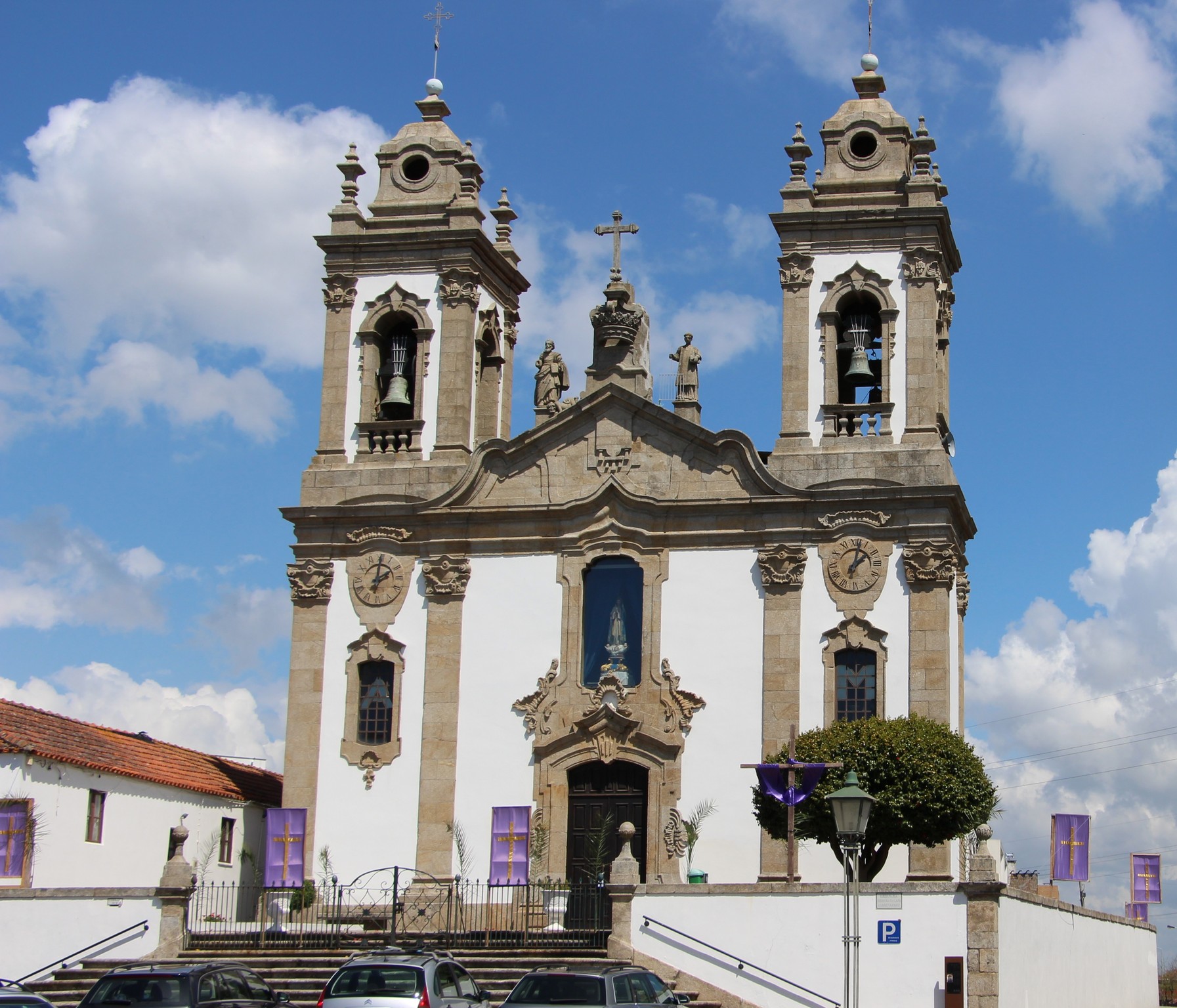 The Church of Our Lady of Lapa (Igreja de Nossa Senhora da Lapa – cave/grotto) was built in the place where the Hermitage of St. Bartholomew was previously erected, a small 16th century temple that was rebuilt in the 17th century.
The permit for the works was signed in 1758, and its construction began right after. There is no certainty about its author, but it is possible to attribute it to Nicolau Nasoni, due to a letter from the Dean of the See of Oporto. In this letter, dated 1753, it is mentioned that the author of the Tower of Clerics (Torre dos Clérigos), Freixo Palace (Palácio do Freixo), among others, would work on a project for Vila do Conde. However, it is also feasible that the architect was the author of the Oporto's Church of Our Lady of Lapa, José de Figueiredo Seixas, due to several similarities between both.
It is also not possible to determine the exact time when the temple was completed, but the decorative elements of the interior, of neoclassical characteristics, point to an extension of the work until the beginning of the 19th century.
Its facade, colorful and imposing, is flanked by two bell towers. In the interior, the neoclassical carving, from the end of the 18th century, stands out.
Image gallery:
Contacts:
Address: Rua da Lapa – Vila do Conde