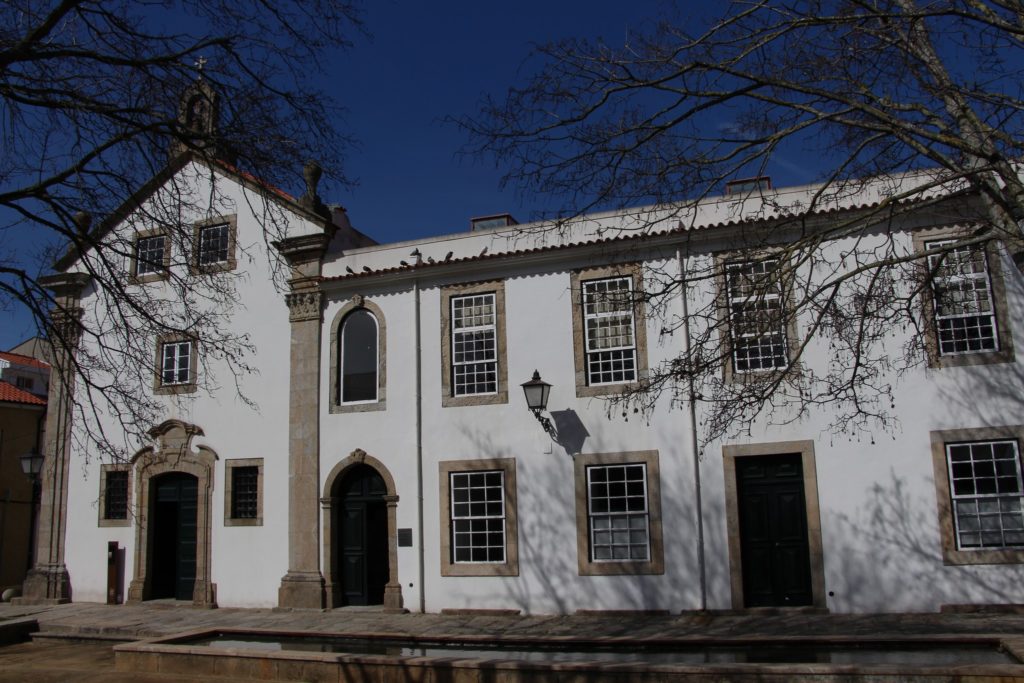 The Hospice of Our Lady of Mount Carmel of Discalced Carmelites was founded in 1755.
In 1763, D. Gaspar de Bragança, Archbishop of Braga, granted the license for the construction of a chapel with the same invocation. The primitive building would be completed in 1765, being extended in a later date, for the construction of the convent. It remained active until 1834, when religious orders were extinguished in Portugal.
Shortly after this date, the building was transferred to local administration. Along the years, this building was home to the courthouse, bobbin lace school, grammar school, post office, and is now occupied with local administration services.
The Church of Our Lady of Mount Carmel has a beautiful stonework portal, in a Johannine style, on its west facade. It would have been built with the intention of being the main entrance of the church but, due to the lack of space in the exterior, the initially foreseen orientation of the church was switched, and this was never executed.
Image Gallery:
Contacts:
Address: Largo Dr. Cunha Reis – Vila do Conde