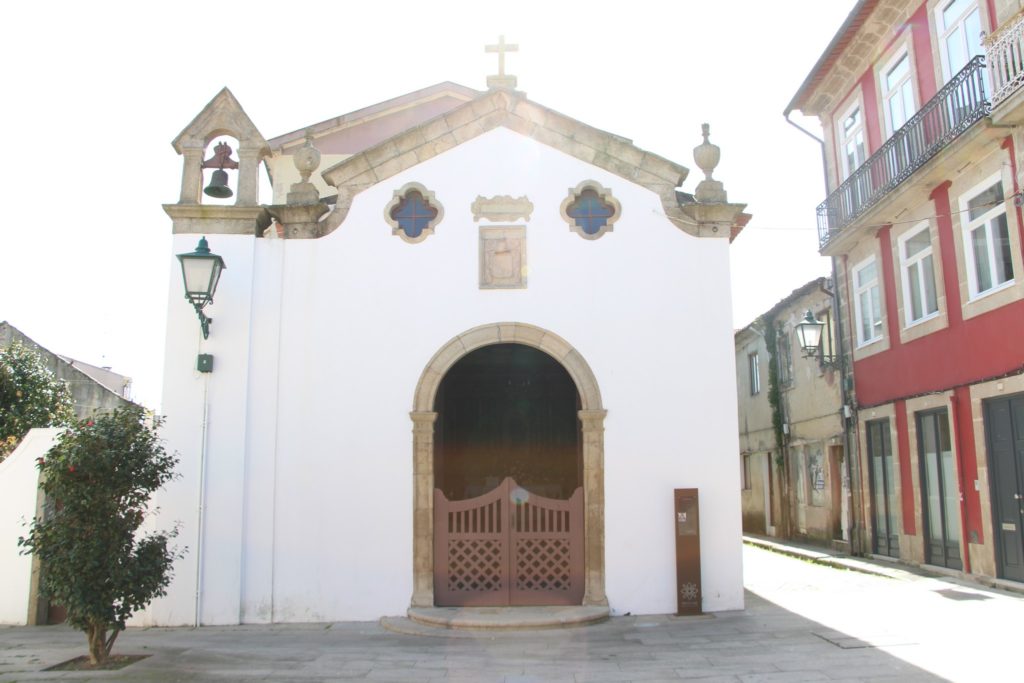 In a small area formed by the meeting of Rua de São Bento and Rua dos Prazeres stands the Chapel of Saint Benedict (Capela de São Bento). The construction of the chapel was requested by the widow Maria Vaía in 1616, founder of the Majorat of Saint Benedict and according to her and her husband's wish. Her husband, Manuel Barbosa de Sá, died at the beginning of the same year.
Manuel Barbosa de Sá was a navy pilot in the routes to India and was buried in the Church of Mercy, from where he was transferred to the Chapel of St. Benedict in 1621, the year in which it was completed.
On the facade, flanked by a narrow steeple, one can observe the coat of arms, of the Barbosa and Sá families, above the main entrance. The entrance consists of a rounded granite arch, superimposed on capitals where you can read the name of the foundress and the date of the construction: Maria Bahia, 1621. Between the two ornamental windows is the dedication to the patriarch St. Benedict.
In its interior, the main altar, of typical Portuguese baroque, and the grave of the founders and their descendants stand out.
Image gallery:
Contacts:
Address: Rua de São Bento – Vila do Conde