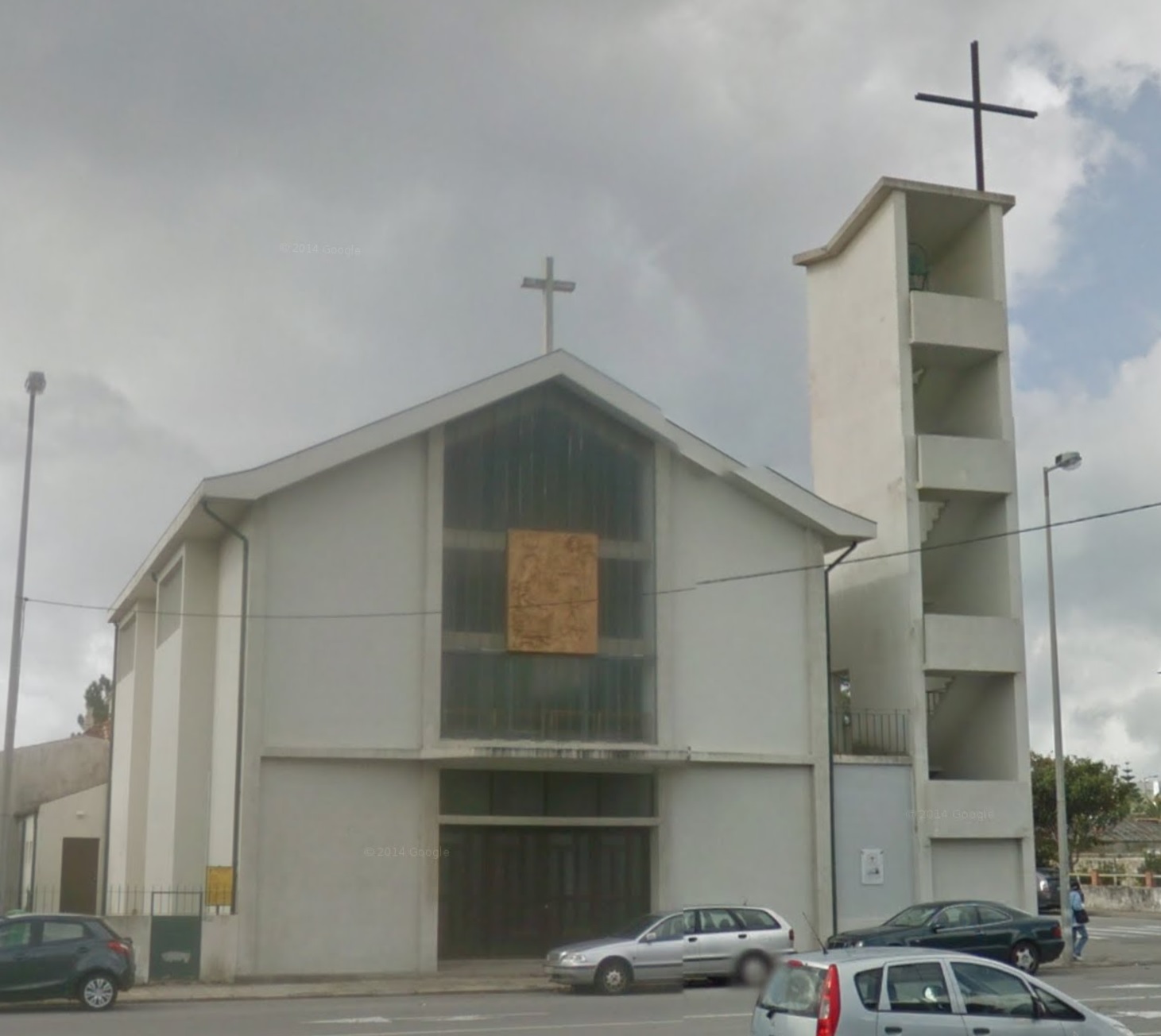 The Church of Our Lady of Exile is a recent building, despite its secular history.
The current Church of Exile was inaugurated on August 24th 1972, replacing another, with the same invocation and location. This previous chapel was built in 1938 and it turned out to be very small for the increasing affluence of the faithful, due to the urban expansion of Vila do Conde, specifically towards the sea.
In turn, this former chapel was also built in the historical follow-up of another, demolished in 1935, not only because of its obvious degradation, but also for the expansion of the gardens of Av. Júlio Graça and its recreational facilities. This chapel was located where you can see the indoor sports arena located inside the park to the south and, although since 1858 dedicated to Our Lady of Exile, remained better known until the end of its days by its primitive name, Chapel of St. James.
Returning to the church of our days, it has a contemporary architecture, with a wide front with translucent glass, allowing plenty of lighting to go through to the inside. To the north of the façade, facing east, you can see the tower, open, supporting the belfry and a large metal cross. In its interior, the images of St. James, of the Escape to Egypt (the Exile) and of the Our Lord of the Afflicted stand out.
Image Gallery:
Contacts:
Address: Avenida Júlio Graça – Vila do Conde