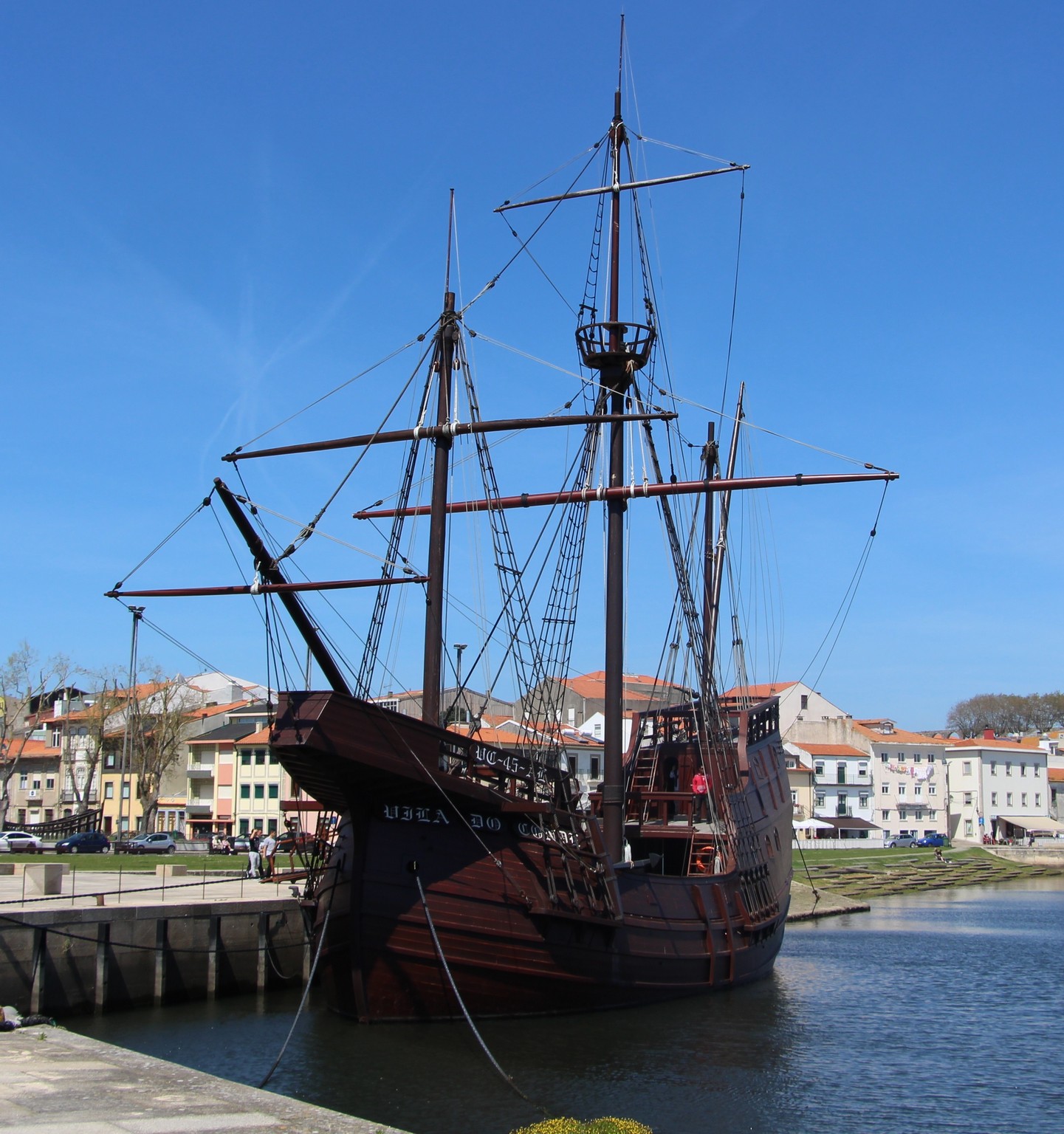 The Sixteenth Century Carrack, a replica of a Portuguese ship from the early 1500s for North Atlantic routes, was designed by Admiral Rogério d'Oliveira and built at the Samuel & Filhos shipyard, which until 1993 were located in this same place, being transferred that year to Azurara, on the other bank of the Ave river.
With 27.50 meters in length, 7.70 meters in width (beam), 4.75 meters in height, and a weight of around 300 tons and 180 of load, this attraction was part of the municipality's application to an European pilot project, named "Voyage to the Rose of the Winds", which promoted the restoration of the riverside area, where once the shipyards were located. Anchored in the summer of 2007, it was inaugurated on December 15th of the same year by the then President of the Portuguese Republic, Aníbal Cavaco Silva.
In its interior one can witness several reproductions of the life on board at that time, such as the rooms of the crew, places and forms of storage of goods, layout of cartographic material and instruments of aid to the navigation, pieces of artillery, ballast, among others, in order to represent the complexity faced by seafarers on their voyages on the high seas.
Image Gallery:
Contacts:
Address: Largo da Alfândega – Vila do Conde
Phone: +351 252 248 468 (marcações)
E-mail: museus@cm-viladoconde.pt
Timetable: tuesdays to sundays – 10 AM to 6 PM