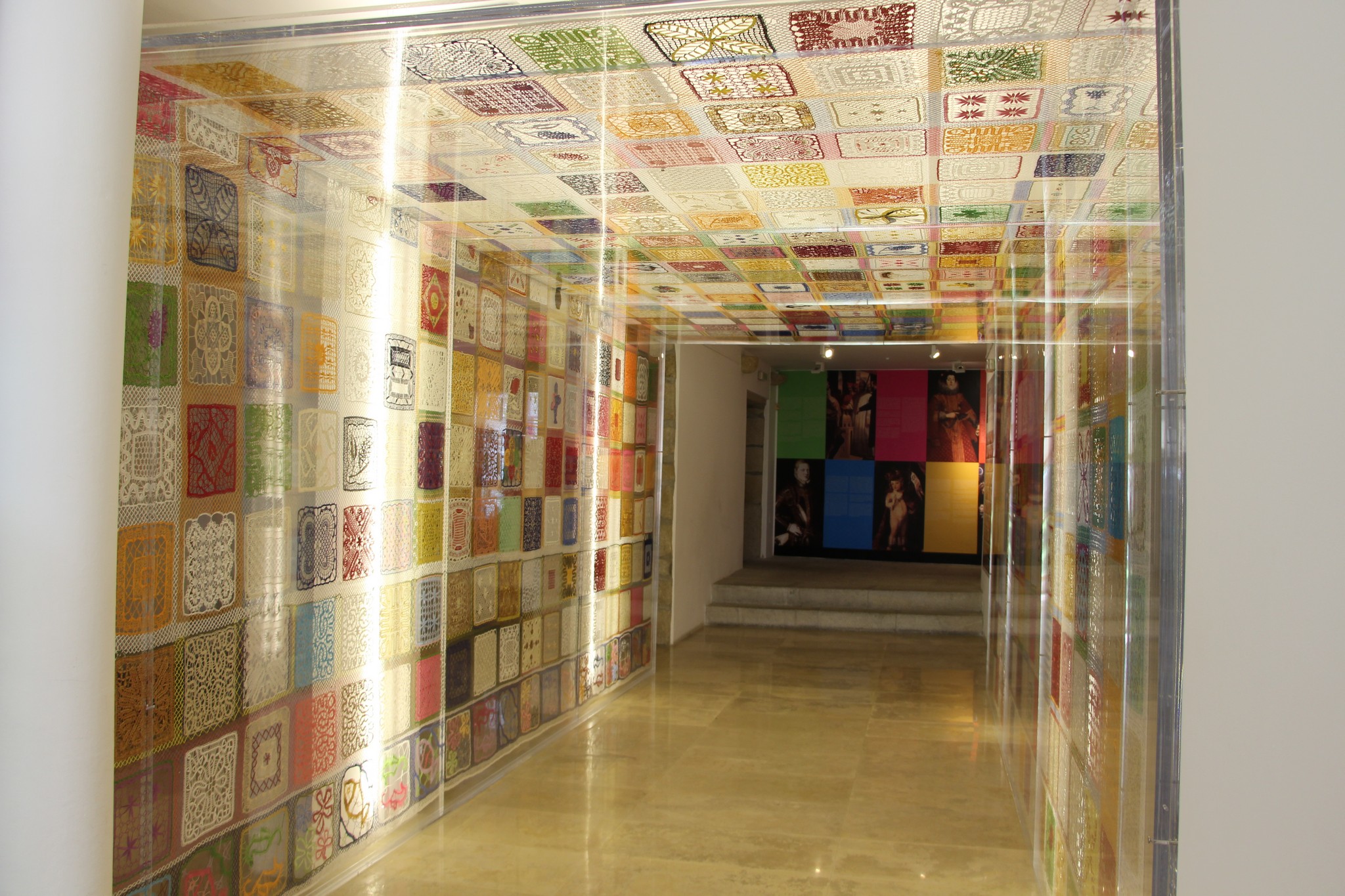 The Bobbin Lace Museum of Vila do Conde is housed in the Casa do Vinhal, located in Rua de São Bento, in the historical area of ​​the city.
Constructed in the beginning of the 17th century. it was built by order of Francisco do Couto Azevedo, noble knight of the Royal House and professed knight of the Order of Saint James. The coat of arms was made by the intent of his son, Manuel do Couto de Azevedo, married to Isabel de Barros de Faria. It represents the arms of the Barros, Faria, Couto and Azevedo families.
The Bobbin Lace Museum was installed here in 1991, with the purpose of protecting and promoting this secular art, safeguarding the traditions and heritage of the city.
The permanent exhibition allows the visualization of several models of bobbin laces, from the oldest to the most modern, drawings, paperboards and documents, as well as a collection of bobbins and foreign cushions.
Usually, one can also witness the presence of lacemakers in their craft, displaying their art and dexterity to the visitors. On the upper floor you can find the School of Lace, assuring the future of this symbol of Vila do Conde, and which has the support of the Association for the Defense of Crafts and Heritage of Vila do Conde.
The museum's flagship item is undoubtedly the Largest Bobbin Lace in the World, with 52m², a title awarded by the Guinness World Records on August 2nd 2015.
Image Gallery:
Contacts:
Address: Rua de S. Bento, 70 – 4480-781 Vila do Conde
Phone: +351 252 248 468
E-mail: museus@cm-viladoconde.pt
Timetable: tuesday to sunday – 10 AM to 6 PM