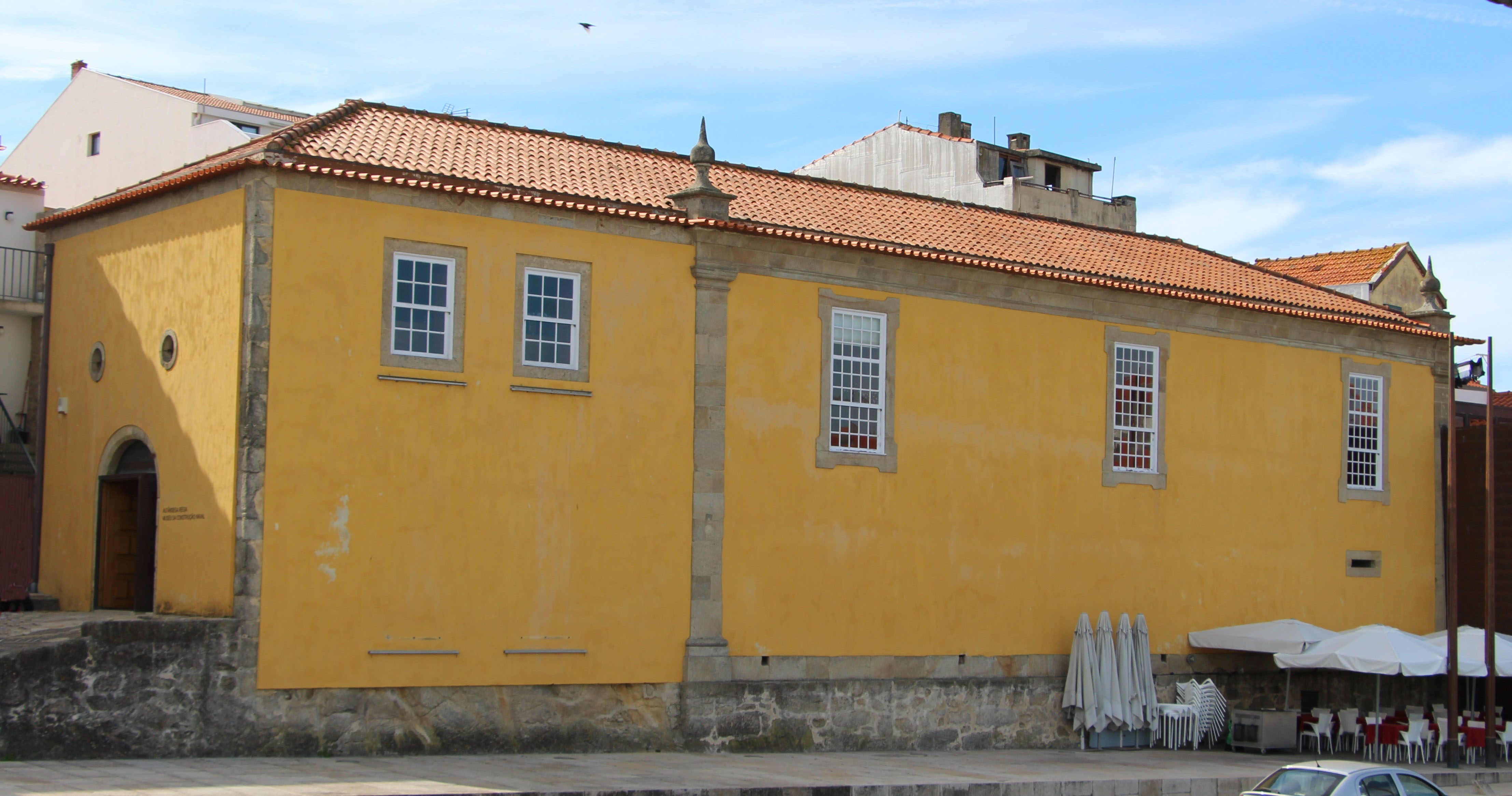 The Royal Customs building – Museum of Naval Construction, was built by order of D. João II, King of Portugal, by means of a letter dated February 27th 1487, witnessing the growing importance of the port of Vila do Conde at the time of the Portuguese Discoveries.
Throughout the 18th century, the building underwent several renovations, in order to meet the needs dictated by the intense commercial traffic of that times.
With the end of its activity, the building goes into a process of deterioration, being used during the 20th century as support for the services of the Fiscal Guard and subsequently as a warehouse of the shipyards, which until 1993 were located in front of the building.
In 2001, as a result of Vila do Conde's candidacy "Journey to the Rose of the Winds" to the Urban Pilot Project, the building that once hosted the Royal Customs was totally renovated and converted into a museological space, just like the replica of a 16th Century Carrack which was built under the same project, which was founded in 2007 and is adjacent to the building.
The permanent exhibition assumes three aspects that reflect the function of the museum: the Portuguese navigation, namely the one that has origin or destination in Vila do Conde; the history of the Royal Customs, its operation, officers and customs clearance; the history of shipbuilding, types of boats built in Vila do Conde and respective techniques and constructive processes used in wooden shipbuilding.
Inside, you can also find the Documentation Center of the Maritime Seaports of Portugal (CEDOPORMAR), directed to the dynamics of the process of overseas expansion and its articulation with Portuguese maritime boroughs, where about 60,000 images are available for consultation, reproducing 10,300 original documents belonging to national and foreign archives and libraries.
Image Gallery:
Contacts:
Address: Largo da Alfândega – 4480-702 Vila do Conde
Phone: +351 252 248 468 (marcações)
E-mail: museus@cm-viladoconde.pt
Timetable: terça a domingo – 10 AM to 6 PM