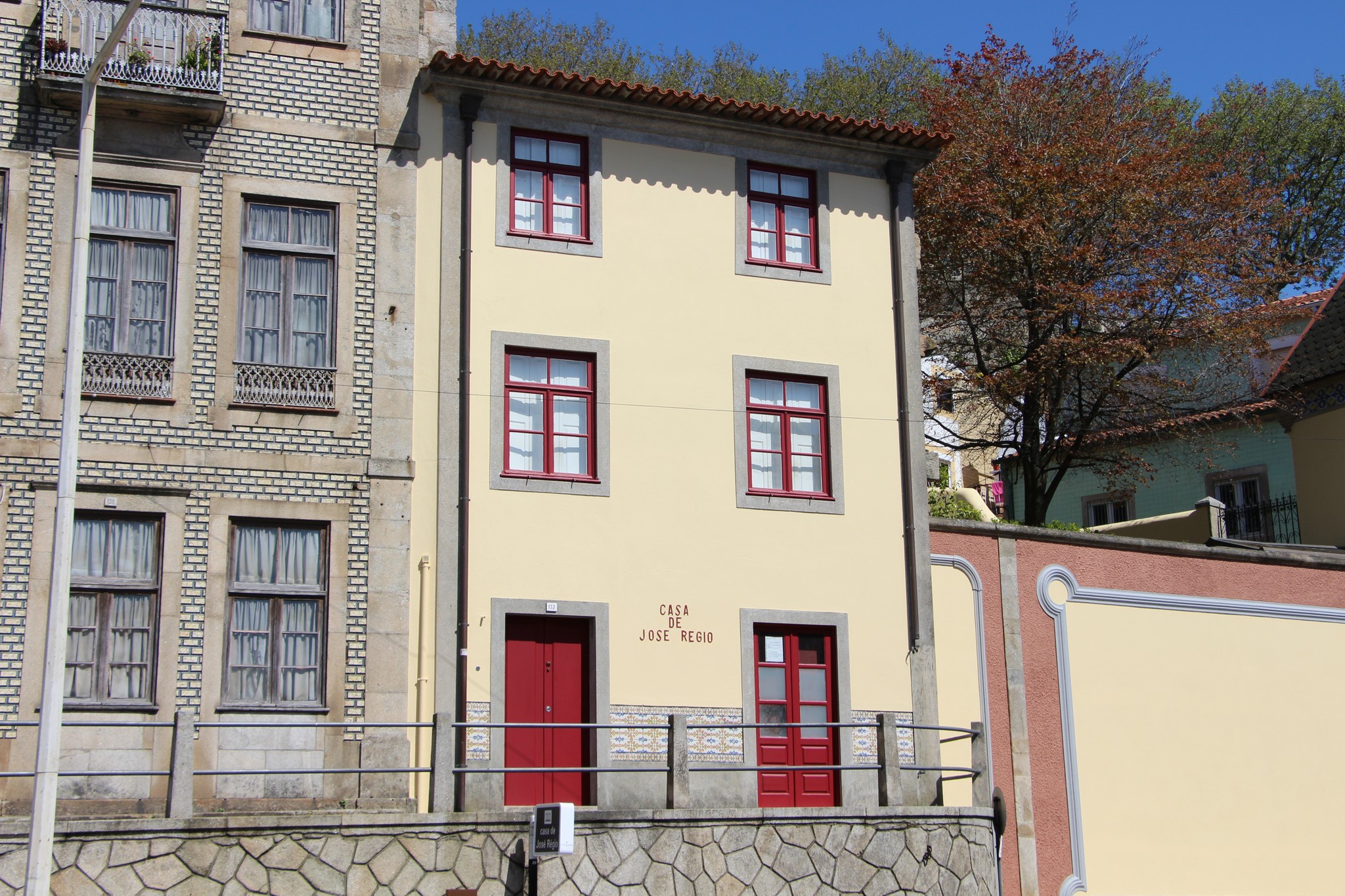 The House of José Régio is located on the avenue that took the poet's name (Avenida José Régio), formerly Avenida Campos Henriques and Rua das Hortas.
Not being a conventional museological space, this property is part of the polinucleated museum of Vila do Conde. Inaugurated on September 17th 1975, six years after his death, the day José Régio (pseudonym of José Maria dos Reis Pereira) would turn 74 years old, the house is as he idealized it.
With the exception of the modern painting room, which Régio asked his brother Júlio Maria (Júlio / Saúl Dias) to organize, all the decoration and arrangement of the objects exhibited in the other rooms are the result of the conception of Régio. An avid collector of popular and religious art objects, especially during the decades he lived in Portalegre, the writer returned to his home in Vila do Conde after retiring in the mid 60's, accompanied by some of the best items of his collection, at which point he made the latest changes in his home, making it more functional and adapted to his age.
The adjacent house was owned by another brother, João Maria, and the next was the residence of the family maid, Benilde. This "Casa da Benilde" was also acquired by the Municipality, being since 2007 the reception of the House of José Régio, as well as the headquarters of the Centro de Estudos Regianos, which until then shared space with the Bobbin Lace Museum, in the House of Vinhal.
Image Gallery:
Contacts:
Address: Avenida José Régio, 4480-671 Vila do Conde
Phone: +351 252 617 506
E-mail: museus@cm-viladoconde.pt
Timetable: tuesday to sunday – 10 AM to 1 PM and 2 PM to 6 PM