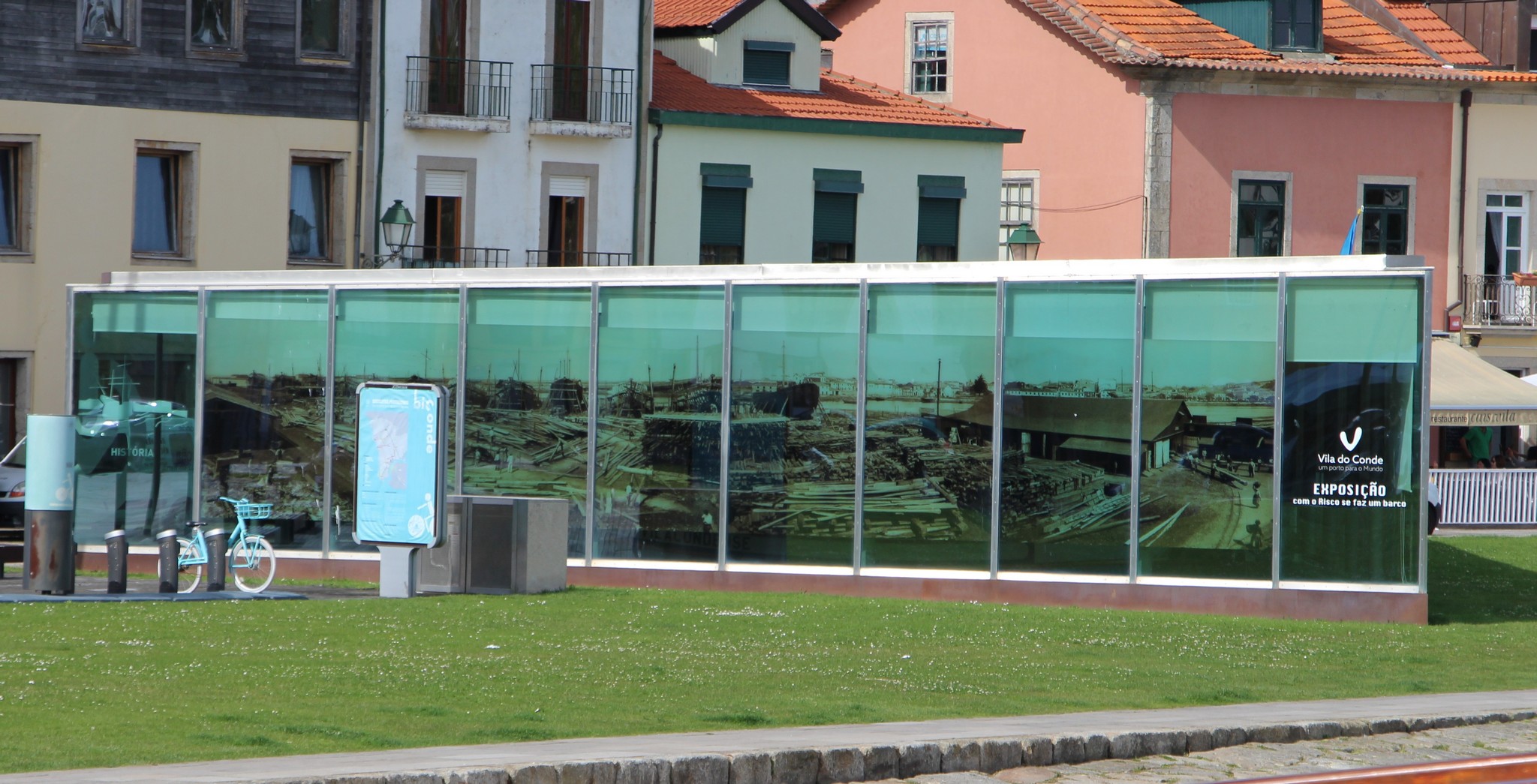 The Boat House serves the dual function of being an Interactive Tourism Shop and a museological center related to wood ​​shipbuilding.
In this last place you can find an exhibition that aims to show the techniques and processes associated with wood shipbuilding, with an emphasis on the process of the mould loft.
The mould loft is of the utmost importance throughout the shipbuilding process. From the 16th century, the design processes that allow the execution of the moulds have been surrounded by the greatest secrecy. Usually transmitted only from parents to their sons, these techniques have always been known to very few people. The mould loft shown at the Boat House intends, for the first time in the long history of shipbuilding, to expose its implementation and functionality, in all its fullness and unveiling its secrets. With its use it is possible to execute all the moulds, in order to obtain a perfect construction, maximizing the reduction of time needed for the construction of the boat.
In the center, there is a traditional diesel-powered fishing vessel, a "gasoleiro", and around it we can see images related to maritime activities.
This place is a complement to the contents of the Royal Customs and the Sixteenth Century Carrack. As an Interactive Tourism Shop, this space is a privileged storefront of Vila do Conde's tourism and handicraft, adopting new technologies to make information more accessible to visitors.
Image Gallery:
Contacts:
Address: Rua do Cais das Lavandeiras – Vila do Conde
Phone: +351 252 248 445
E-mail: turismo@cm-viladoconde.pt
Timetable: monday to sunday – 9 AM to 6 PM